Zebra GX430t Labels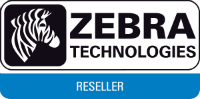 Genuine Zebra GX430t direct thermal labels for use with Zebra GX430t direct thermal and thermal transfer label printers. Core size - 25mm. GX430t printers can use both Direct Thermal and Thermal Transfer labels. When using the thermal transfer labels you need to use a thermal transfer Ribbon.

If you are new to these types of consumables take a look at the ZipShip selector guide to help you make the right choices. Alternatively please call our sales team and ask to speak to a media expert. If you select a product which does not appear in our parts lists below WE CAN STILL SUPPLY IT - and will probably have stock. Please call us to check availability.
If you are not sure which label you need, Just
, Ireland Ph: +353 (0)1 4433964 - UK Local PH: +44 (0)20 8144 4475 and we will be more than happy to help you find which labels you require.
Free UK & Ireland Delivery!